Need a Cheap and Easy and Quick Move? Make Man and Van Your Number One Choice!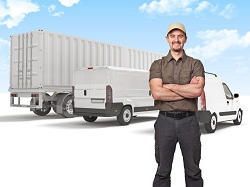 Make our man and van service your number one choice for your current or next move. As a company that has been around for over a decade, South London Removals understands the needs of a client. We understand that what you want is high quality removal services. You want affordable services. You want a friendly team of experts to work with. Well, we can tell you now that we offer all that to you and more here at our company. We know the meaning of professionalism and we believe we define it. So come to us the next time you would like a stress-free move. All your needs will be fulfilled when you come to us. One of the best and most popular services right now if our man with a van service. Basically, it's a quick moving procedure, in which we pick up your belongings in a smallish van and take it to the destination. It's simple because it is down to earth and doesn't require all the steps and messing about that the long winded full removal service requires. This service is gaining so much popularity because, as we understand, it is so suitable for people who have hectic schedules and need the quickest and simplest move available to them.For a free quote, call us now on 020 3743 9886 and we can tell you more about this amazing service!

Our man and van service is only suitable, however, if you have a small amount of goods and not stacks. For instance, if you are moving all the items from your home, which would take up the size of a huge lorry, then our van and man service is not going to work for you. Our vans are all different sized but are not too large. If, however, you only have the belongings to fit a medium sized van, this service would be the most suitable to you. Our vans are all clean and well maintained and full secure. They are all in excellent condition. So your items will be safe during the journey in one of our vans. You just need to make sure you work out exactly how much stuff you have to move before you book. Then we can measure it to the size of a suitable van. What is so great is that our services are so affordable. Our man and a van service is cost effective and simple.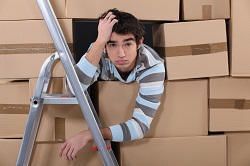 South London Removals offers a superb man and van service at the best prices! If you have been dreaming of a simple and stress-free move for quite some time, we recommend using our man and a van service. Our removal van service is one of the best services around in terms of price and easiness. You will not have too much stress on your hands when you hire us. Our drivers are all qualified to drive different sized vehicles, so you won't have to worry about the safety of your belongings during transit, as our drivers are all highly trained and experienced. All in all, you can't go wrong hiring us for our removal services. We offer the best ones around at the best prices around. Do you like the sound of us? Please call us now on 020 3743 9886 and get your questions answered, a price list given, a full service list given, and a free quote! Amazing!