For Superb South London Removals, Rely On Nobody But Us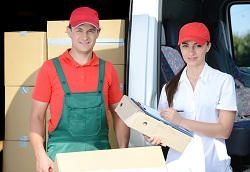 If you have been searching the web for hours and hours, hoping to find a decent removals company that offers everything you need and at the price you are willing to fork out, only to be left with no suitable companies that meet your needs, consider having a peek at South London Removals. We have been running for more than ten years. With this amount of experience, we are confident that we can provide you with an easy move. Also, our services are great value for money so you won't have to pay out a fortune to receive quality services. For easy removals in South London, hire us now and you will see for yourself that we are indeed one of the best companies around. There is no point in struggling. If you need expert help, please do not hesitate for a second to call us. We are only one single call away. Just get in touch on 020 3743 9886 to find out more details and for a free quote. You won't look back. You can't deny it, moving is stressful. Whether you are moving to a new home, a new office, or wherever, it's all hectic because moving requires so much time, so much energy and so much commitment. You can't give up on a move half way through. You have to keep working at it and this can really drain your energy levels. Hire us and we'll take care of it all for you.

We offer a huge range of removal services such as domestic removals, commercial removals, man and van services, storage, packing services and more! You can find practically everything you need here with us, so there is no need at all for you to stress out in any way. You can find absolutely all you need if you hire us now. We make moving a lot less stressful and chaotic. If you are in need of decent removals, we can vouch for ourselves. With our expertise and experience and fine team of movers in South London, you can be sure that every service you receive will be carried out with care and efficiency. There will be no delays, no difficulties and no added fees. We adore our customers and it is important that we take care of you. So we do all we can to make sure all your needs are met. If you have any specific requirements, please do get in contact and we will make sure they are met.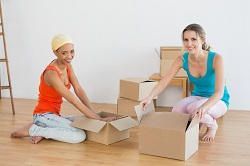 South London Removals is regularly complimented on its amazing services. Another thing it is so often complimented on is its work ethic and the way we treat our clients. Whether you are a new customer or whether you have been using us for years, we always treat each and every single customer like royalty. We take special care to ensure we fulfill your every need. Plus, our workers, when they load and unload all your things during removals, take care when handling your boxes. We know that so many movers don't care when they deal with boxes. They throw stuff around, without any consideration for a person's stuff. Our team is completely the opposite. They take special care and treat your belongings like they were their own. So you can rest assured knowing that your belongings won't be broken or damaged or stolen. If you like the sound of us, please call us today on 020 3743 9886 and we can tell you more and provide you with extra details and a free quote! Get in touch now for everything you need to know!