Opt for Our Affordable and Easy Office Removals


Are you relocating to a new office at the other end of the city or in another city? South London Removals offers a fantastic office removals service at equally as fantastic value for money. There is no doubt about it, if you hire us now for first class commercial removals, your move to your new office will be over and done with in next to no time. There is no time like the present, so if you want it dealt with now, please just get in touch with us now on 020 3743 9886 and book a date. You will also get a free quote. Get in touch if you need expert help and support. You get more than what you bargain for here with us. An office relocation can be made so much less stressful when you have a professional company and experts that can help you. We pride ourselves in providing the best quality services around. So if you need help and support, please do not hesitate to reach out and ask us for expert advice and help. We will always welcome you with open arms and help you whenever you need help. So call now! We will do our best!

What makes us stand out from the crowd is our team of movers. Each and every individual in our moving team is professional, experienced, skillful and well prepared. In other words, you can count on them for first class services. We are here for you if you need office removals. We are professional, hard working and dedicated to providing you with a first class service at all times. Our business, may we tell you, is built on customer recommendations. So if you are dying to find first class removal services and you don't have all the money in the world, hire us now and we promise you will be over the moon with our services. All you need to do is get in touch now and we will be more than happy to help you whenever you need it. Just get in touch now and you can find out more about our superb services. Plus, you can receive the best services out there. So get in touch now and you can find the best services ever here with us and you won't regret booking with us for a second.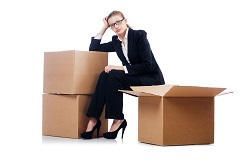 South London Removals offers high quality services, carried out by highly qualified movers, and our prices are amazing! So why don't you get in touch with us now and we'd happily lend a helping hand. If you need office removals now or in the near future, you know you can come straight to us and we'd be more than delighted to lend a helping hand. You must remember, by all means, that we have had a great deal of experience in removals. So if you are seeking a good business relocation, you can count on us 100% and we will not leave you feeling disappointed. We've moved endless clients, over the years, from one property to another and we can assure you that you will be more than happy with our services indeed. Just call our office now if you would like to find out more on 020 3743 9886 and we promise we will not let you down or leave you feeling down. We are the best company to choose for an office relocation. Get a free quote today. And you can get all the details you need. It is the best decision you can make for a super simple move.