No Breakages, Stolen Goods or Damaged when You Use Our Perfect Packing Services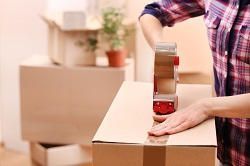 One of the worst things that can happen to anybody mid move is finding most of your belongings damaged or broken or stolen when you unload it from the van. One of the causes of this disaster is not packing well enough. You must take packing seriously. If not, you may be one of the victims of finding most of your belongings damaged. You certainly do not want that to happen. To stop this from happening, hire us today and let us provide you with excellent, affordable packing services. You can turn to South London Removals whenever you like if you need help with packing boxes. We have the best packing materials to use on all your goods. Plus, even better, we have the know how and the experience to go with it. Our packers are professionals and will ensure every single item that you plan on transporting is packed to the best it can be to save any risks of it getting damaged. None of our clients have every complained of finding their goods broken, damaged or stolen when they arrived at their new home. We are confident it will be the same for you too. If you do not have the time, the energy or the will to pack your goods yourself, you can rely on us to do it for you. Call 020 3743 9886 to book a date and get a free quote.

A task that must be on your checklist is packing. Although packing and boxes might be a task that does not seem too exiting, it nevertheless cannot be missed. You must do it. It will be worth it in the end because you won't have to see any of your things damaged or broken. We offer great packing services at even greater prices. So if you book with us soon, you will find that out for yourself. We believe that our clients deserve to receive high quality services at reasonable prices that most average people can afford. We do not want to be a luxury nobody can afford. We want to be accessible to everybody. You see, we appreciate that there aren't always many spare hours in the day to devote to moving. Removals are hard work, to say the least. They require stacks of time and energy. If you don't have that, it is going to be huge hard work.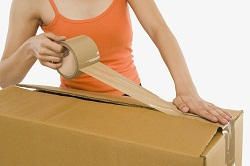 Our experts at South London Removals can make sure every single belonging you plan on taking with you is packed to perfection. With our perfect, spotless packing services, you will not have to be concerned at all about the welfare of your belongings during the trip to the news destination. It will be one less worry on your mind. We use the best packing materials on your goods, of the highest quality. Our expert packers will do a fantastic job of making sure your goods are safe and secure whilst they are in the removal van. So if you need help packing boxes and you do not feel confident doing it alone, we can help you. We have stacks of experience in doing this. So you can trust us completely to make a great job of it all for you. Just get in touch with us now on 020 3743 9886 and we'll offer you a free packing quote straight over the phone. Plus, our helpful advisers will lend you tips, answer your questions and help you with anything you need. Using our service for packing your goods is a wise investment that will pay off.